Well, summer is officially over, the nights are drawing in and the sofa is becoming more appealing again. What is there to look forward to?
I'll tell you what:
Jon Amor and I are back on the road as of Monday 7th September, for our biggest adventure to date. This time we're touring in support of the first "Fisk/Amor" release, "Live At The Farm", which was recorded by Pete Crisp at Blues At The Farm, Barleylands earlier this year. Mixed by yours truly at Hollytree Studios, we're both really pleased with the results, and can't wait for you to hear it!
The album will be available on our upcoming tour, which looks like this: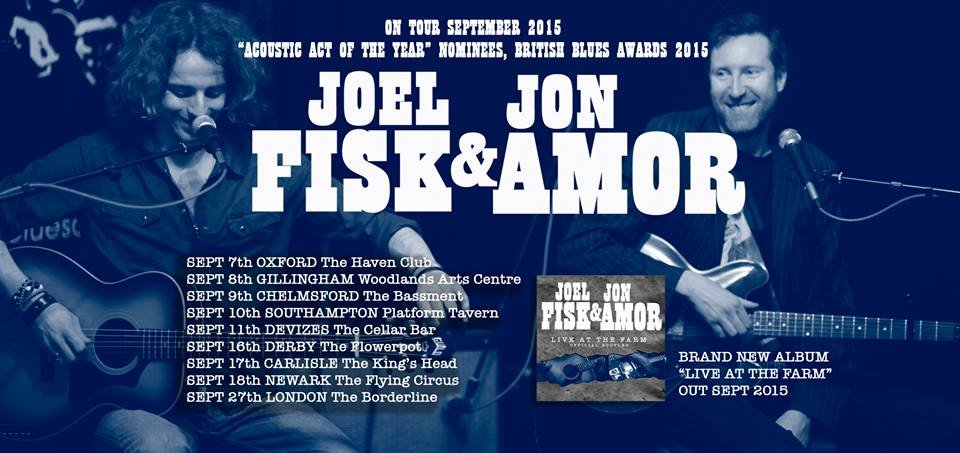 In addition to this, Jon & I have been nominated for Acoustic Act of the Year in the 2015 British Blues Awards.
On the subject of the British Blues Awards, I was fortunate enough to be nominated for Guitarist of the Year for the fourth time.
My band mates, Stephen "Cupsey" Cutmore and JoJo Burgess have also been nominated in the Drummer of the Year and Male Vocalist of the Year categories, respectively.
Not forgetting Tim Aves, who was nominated for Best Independent Blues Broadcaster for his show "The Blues Is Back" of SaintFM.
You can see all the finalists here.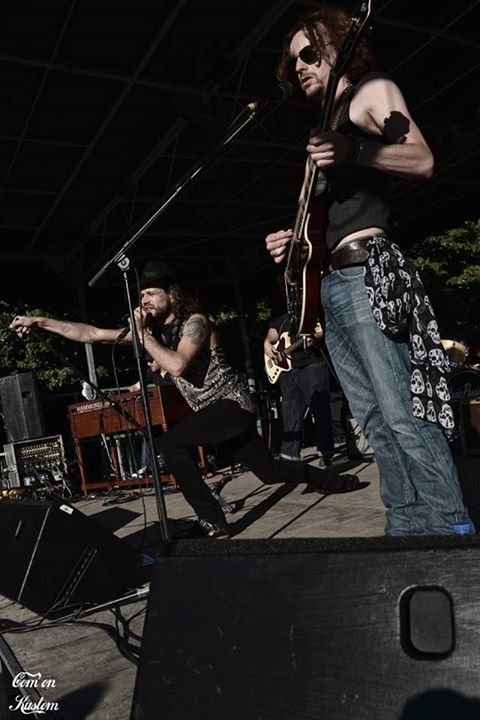 In other news, it's been great to get back on the road with LaVendore Rogue of late.
The first gig was a long, hot, but thoroughly enjoyable trip to Le Buis, France. We played this festival back in 2012 with Hokie Joint and apart from the fantastic hospitality, the beautiful scenery and the parrot that sang "You Can't Always Get What You Want", the heat was firmly in our memories.
This year was no different. A 12 hour drive through the UK and France saw us arrive at 3pm, stepping out of the van into a scorching heat similar to that of an oven. I think most of us spent the whole gig trying to dry off, but it was worth it,
Big thanks to Laurent Bourdier and his crew for asking us back, and looking after us so well once again.
The weekend of the Colchester Free Festival we played a rare home-town
gig at a fantastic new establishment, Three Wise Monkeys. A great venue with a lot of potential to attract some serious acts to the area.
We're off to one of our favourite venues in Essex this weekend (Sat 5th) to play Blues At The Farm, Barleylands. This has always been a great gig, ever since the fresh-faced days of Hokie Joint back in 2007 when we made our first appearance there. We've got a couple of new songs and a few old songs we're looking forward to unleashing on the public.  Kick off is 2pm.
So, until next time, I'm off to refresh my memory of the Fisk/Amor tunes, restring a few guitars and generally enjoy myself!
See you on the other side!